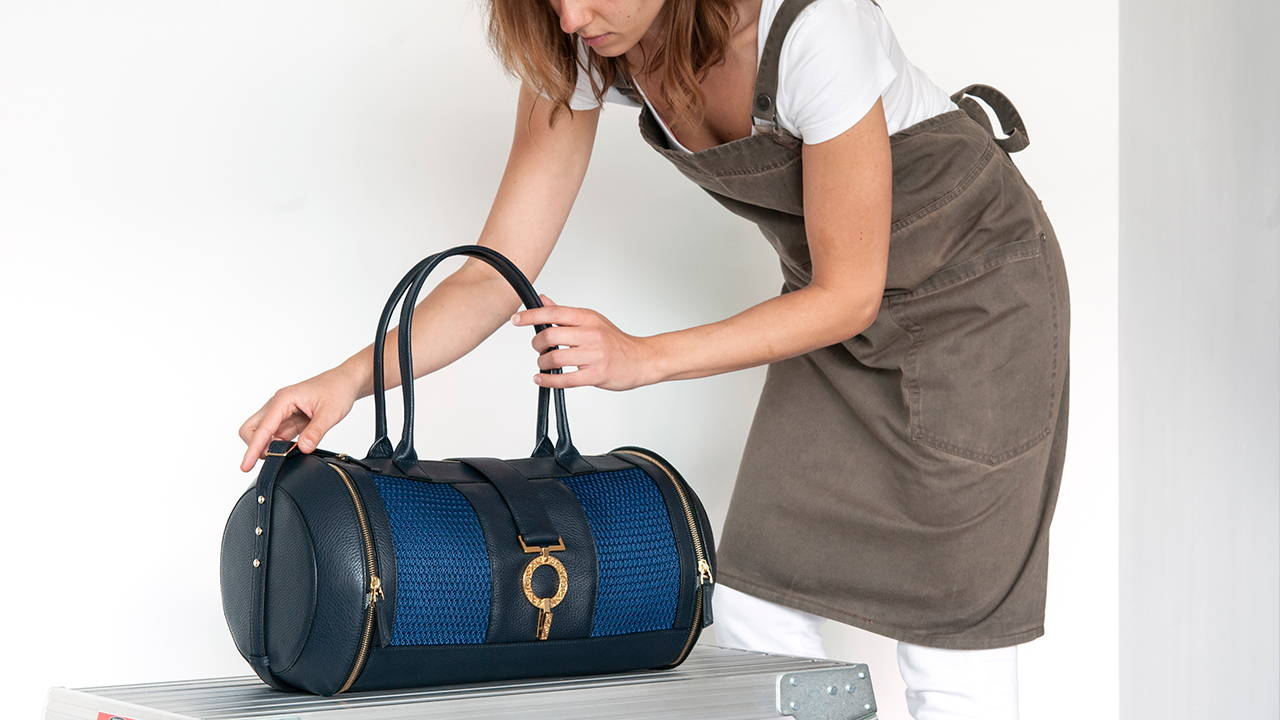 Inspired by the need for everyday travel we created a bag that is composed of 3 bags in 1. This can be adjusted, detached and assembled to accommodate your work life, active life and social life.
The Traveller's Bag effortlessly transforms from a classic gym bag, to a spacious day bay and a striking evening bag. Dedicated to the busy, working woman, we created the Traveller's Bag to help you get through the demands of day to day activities with confidence and ease.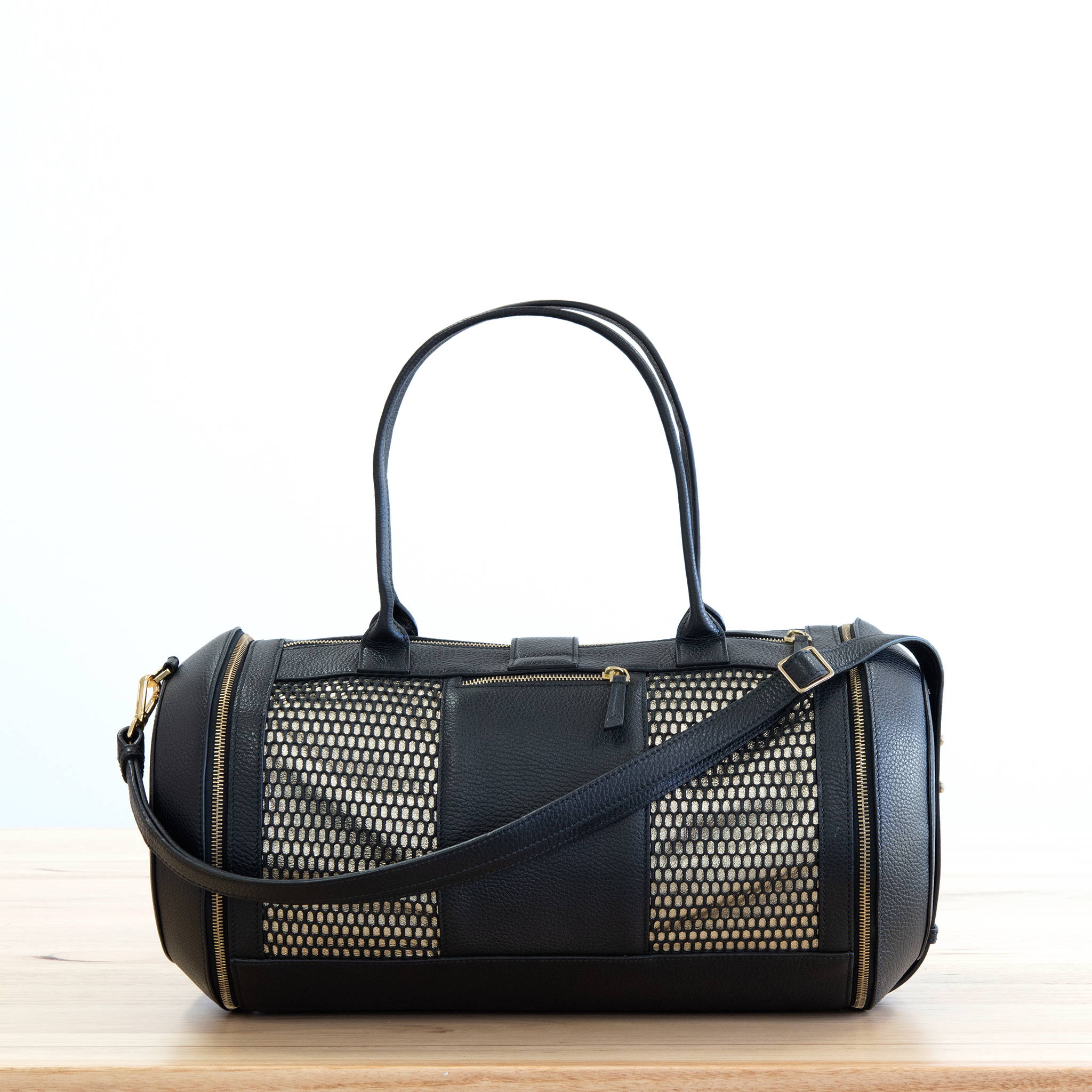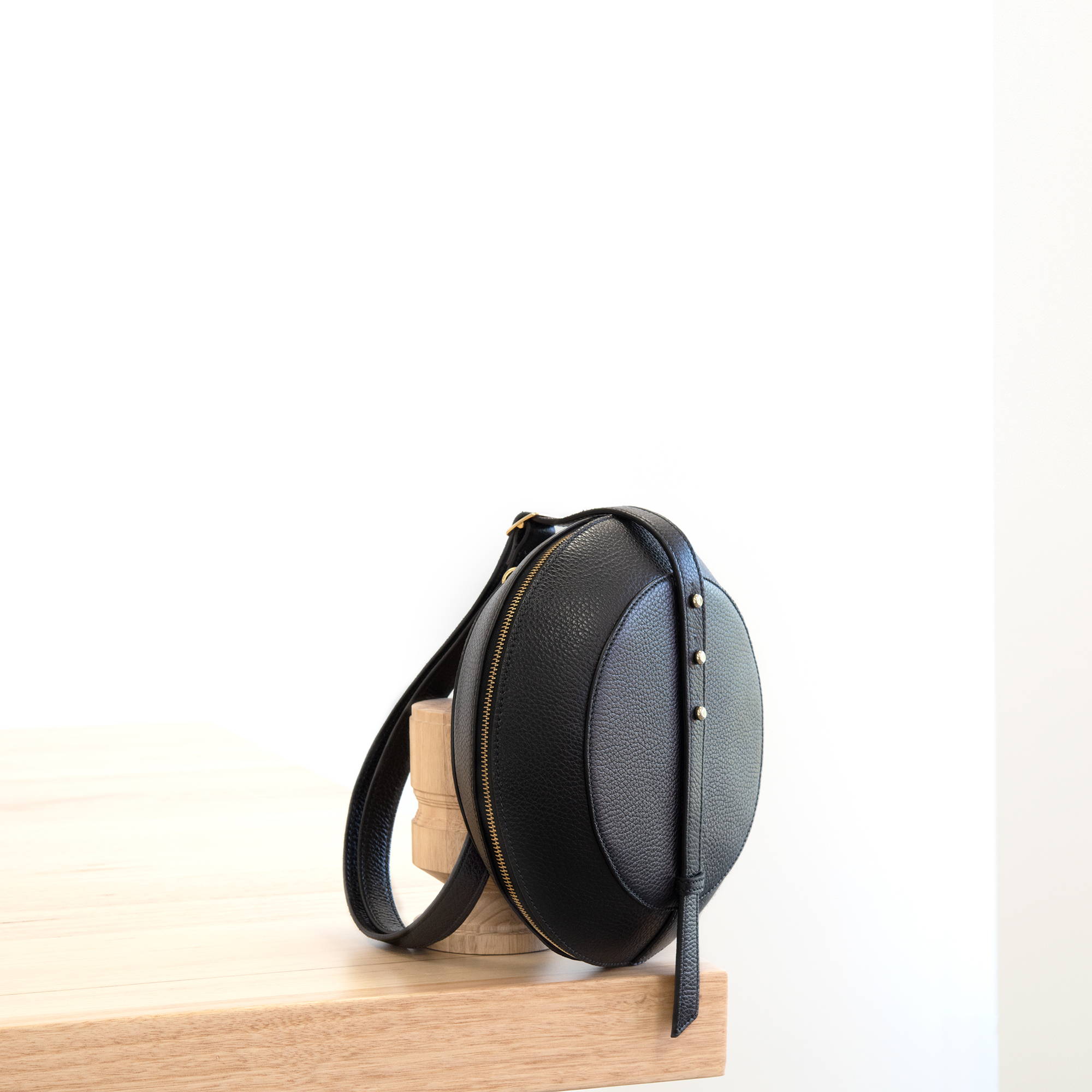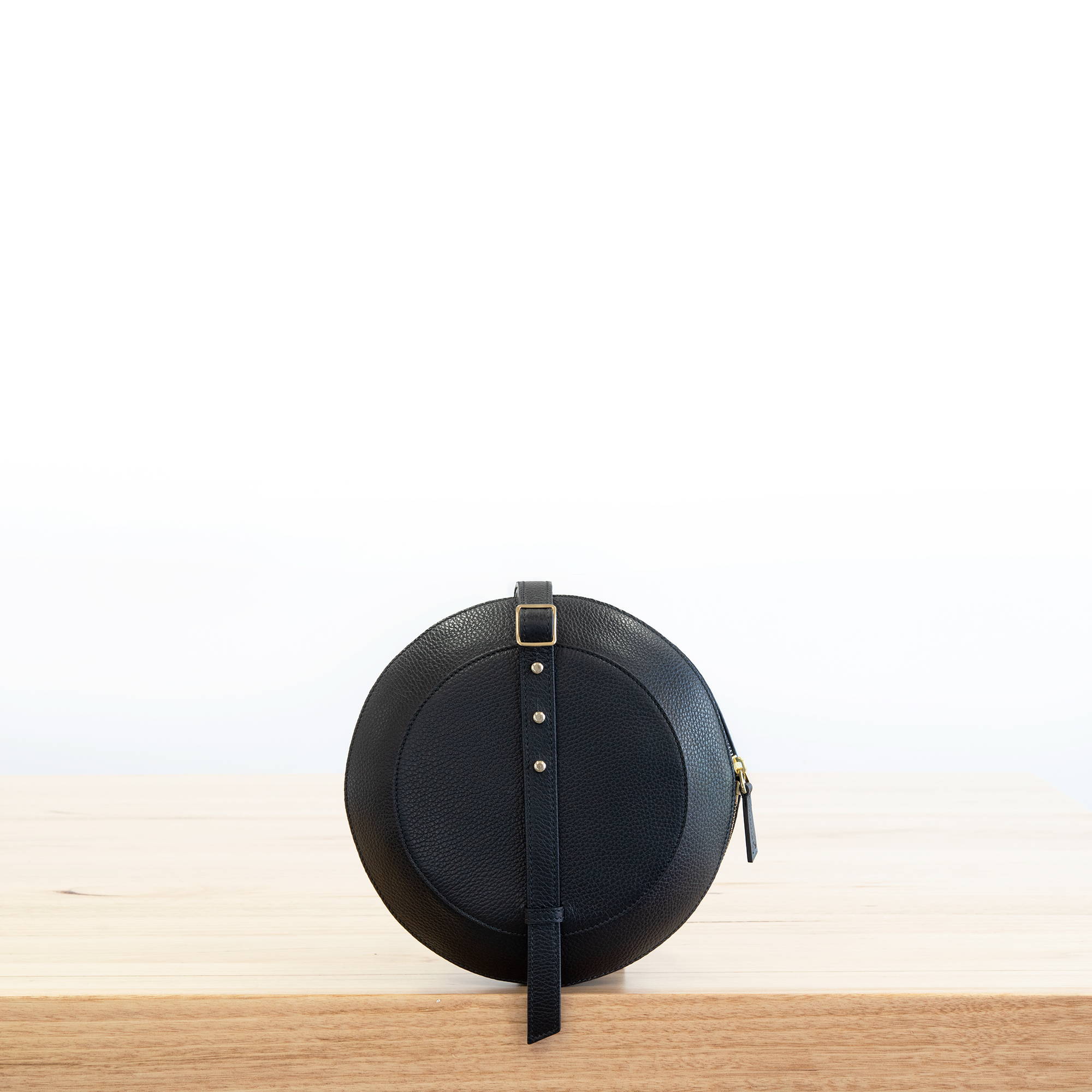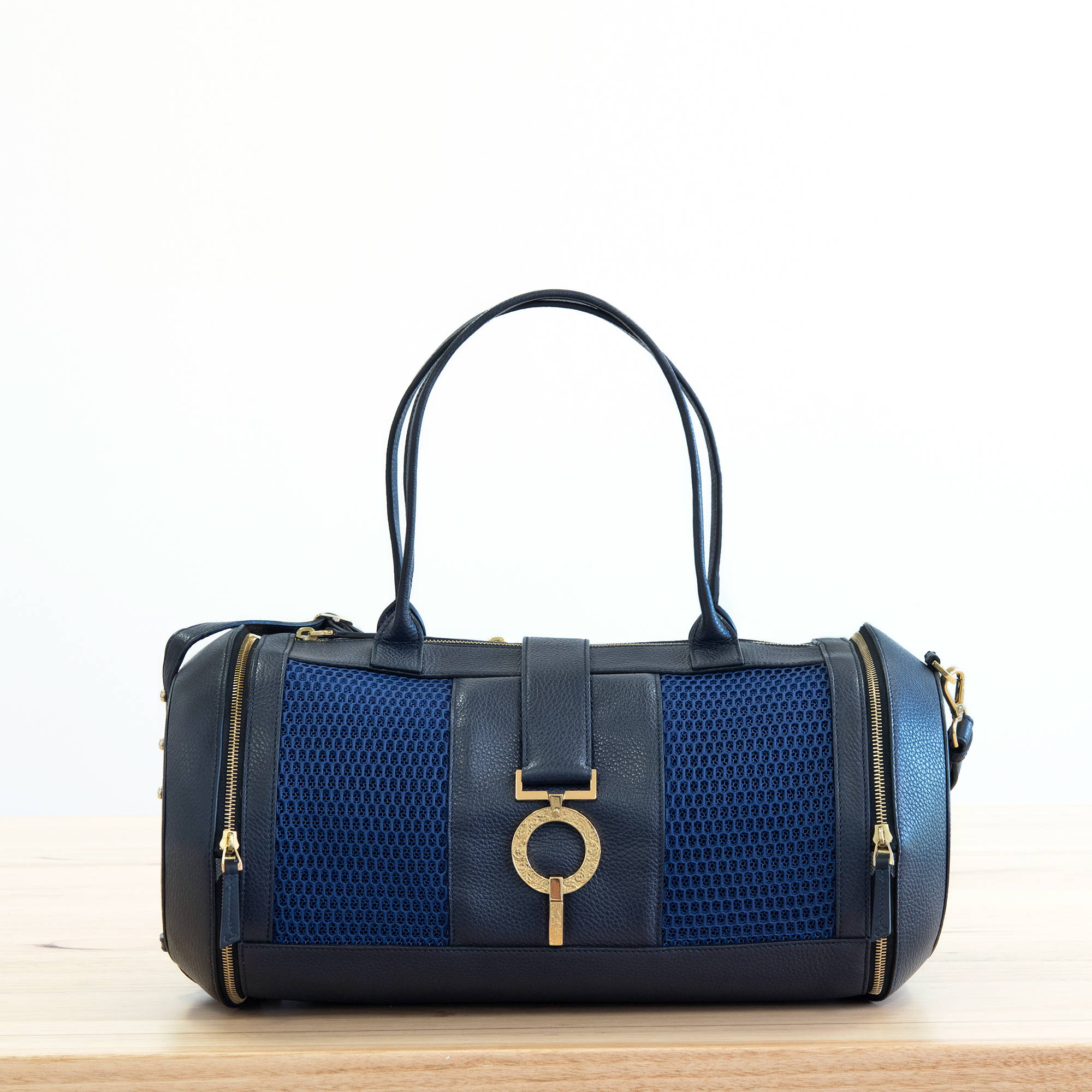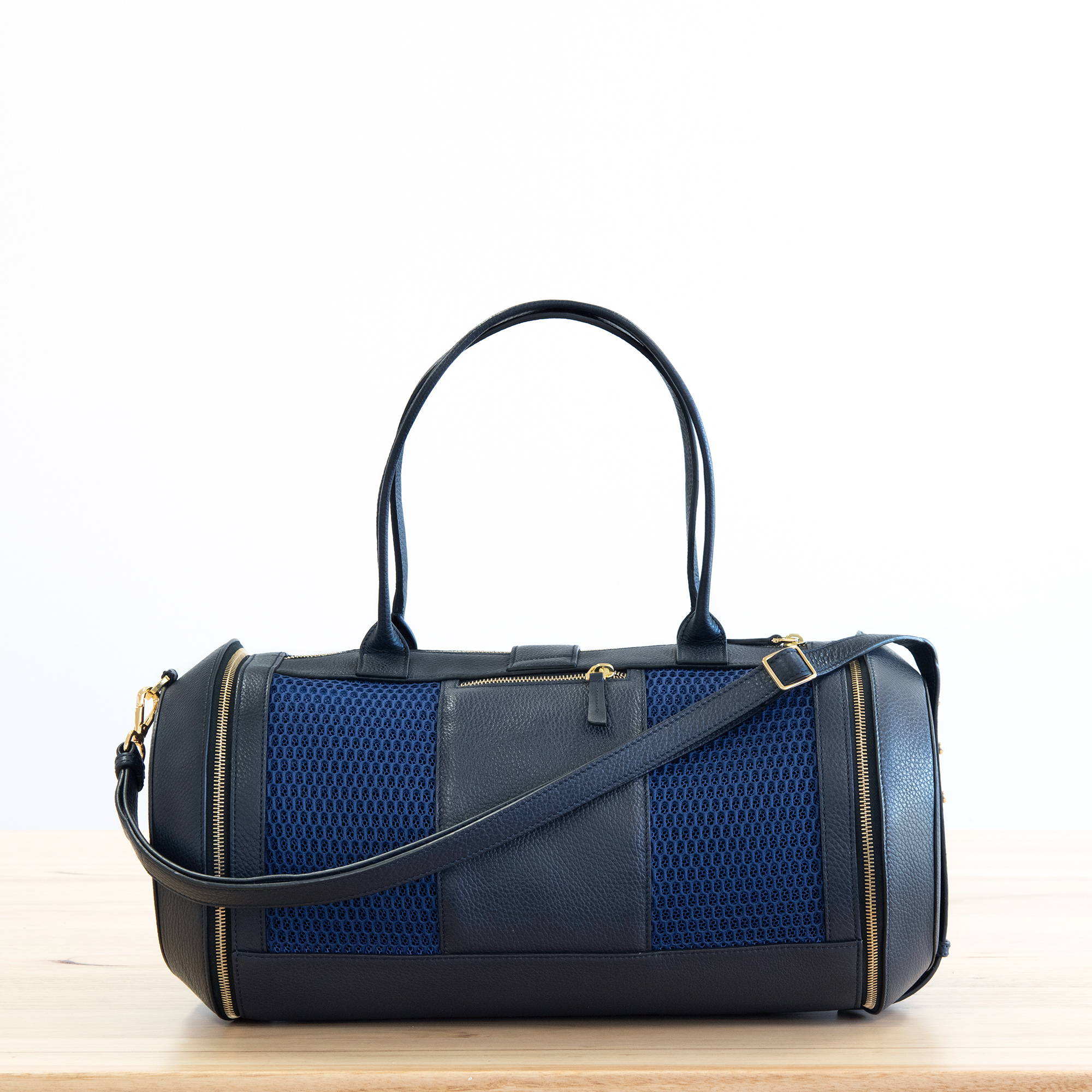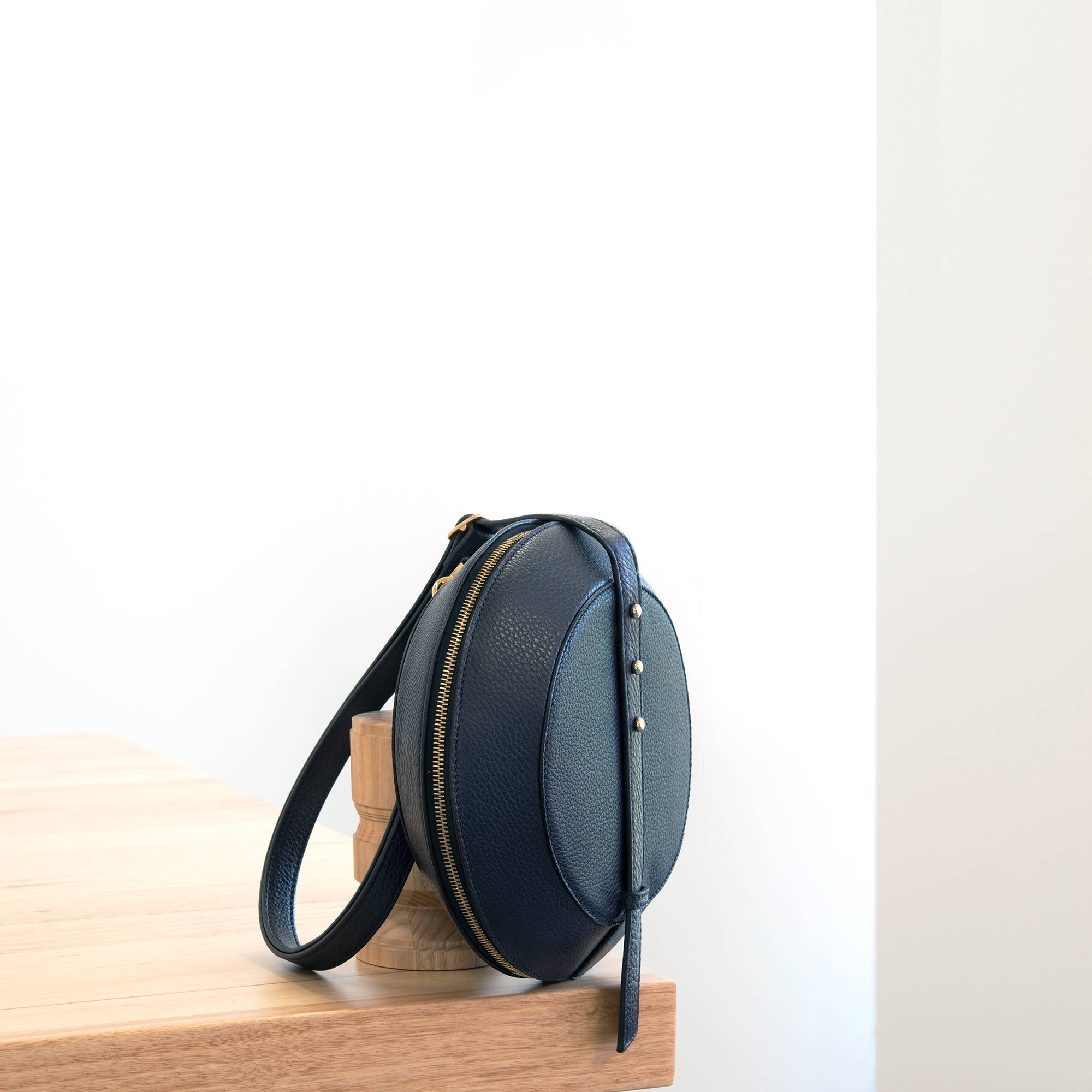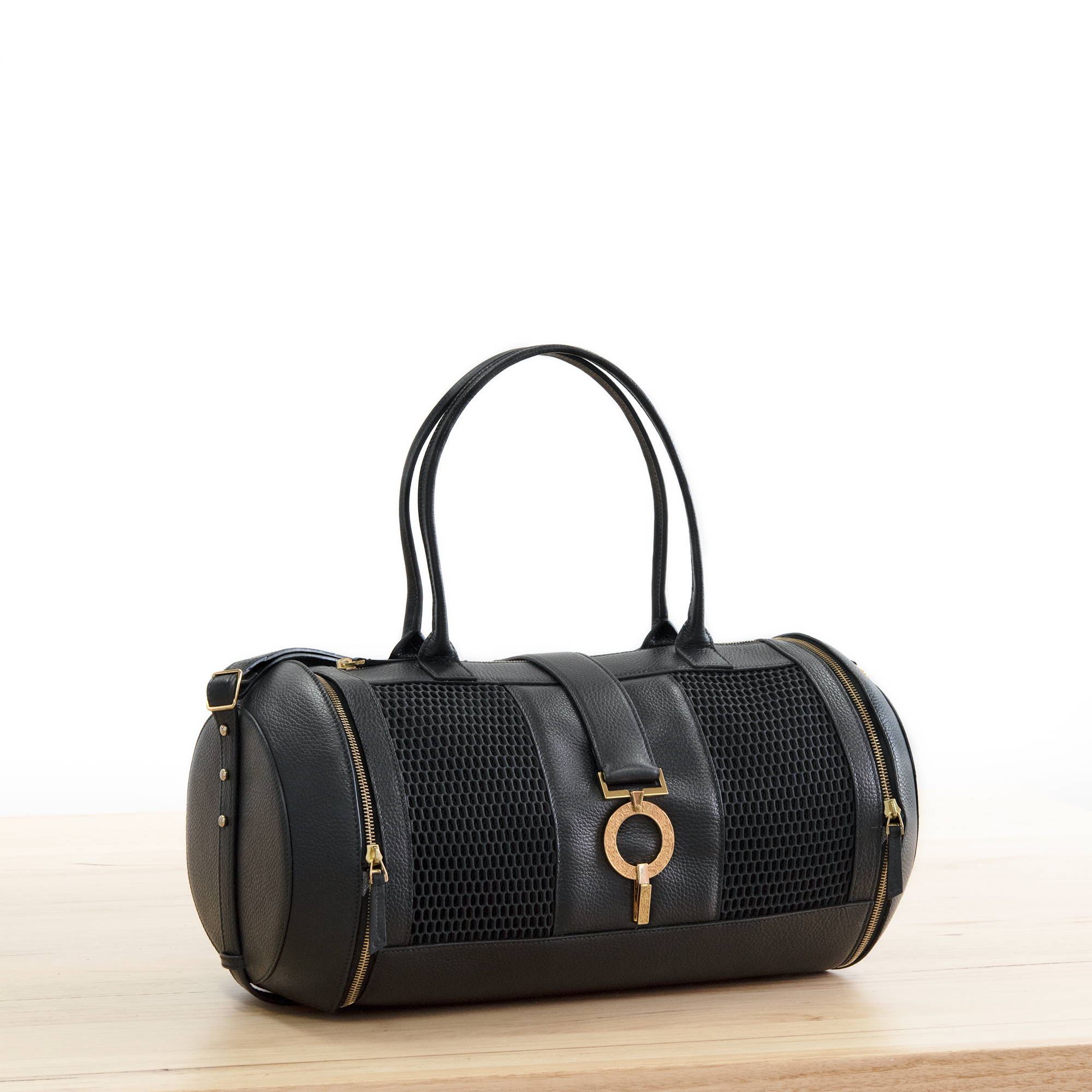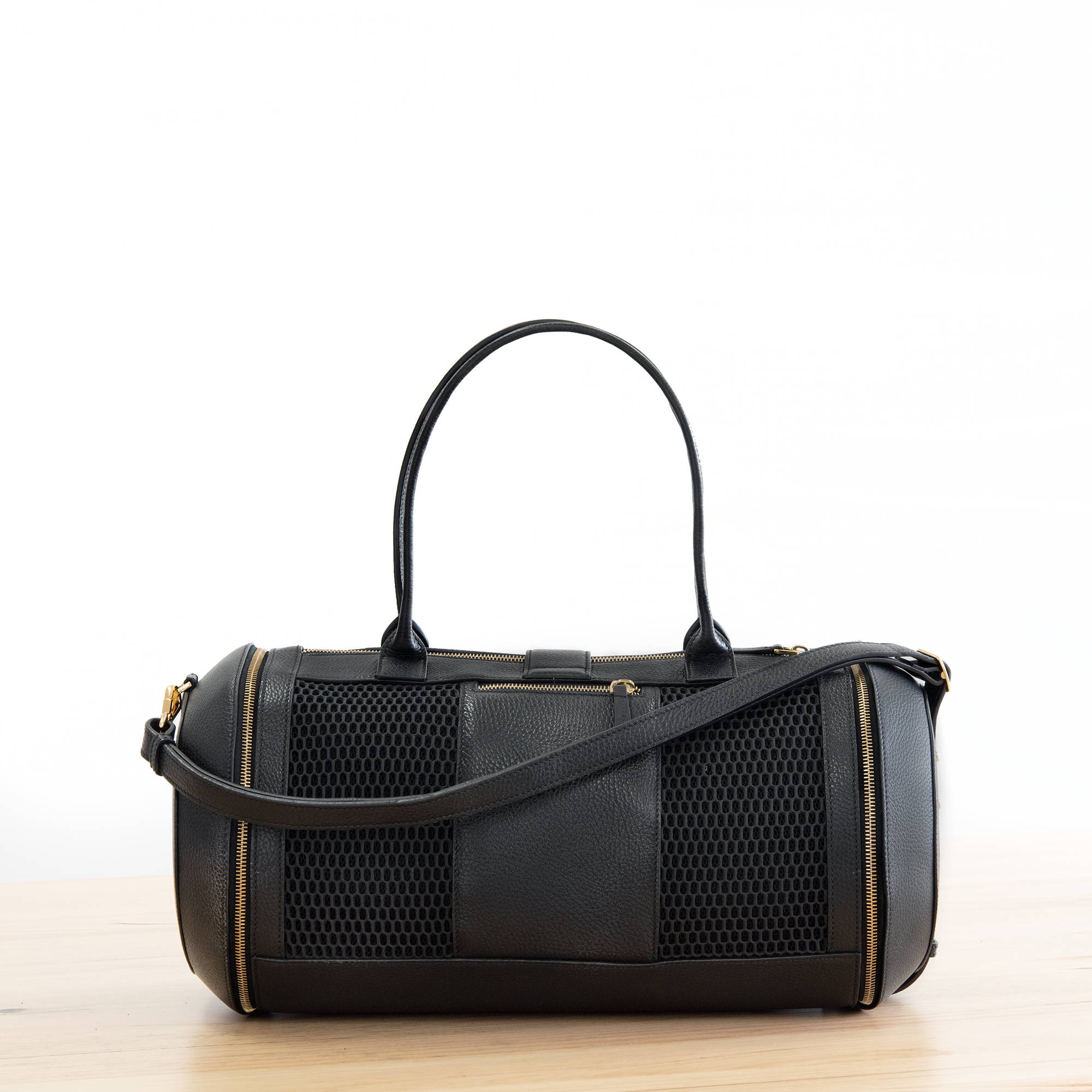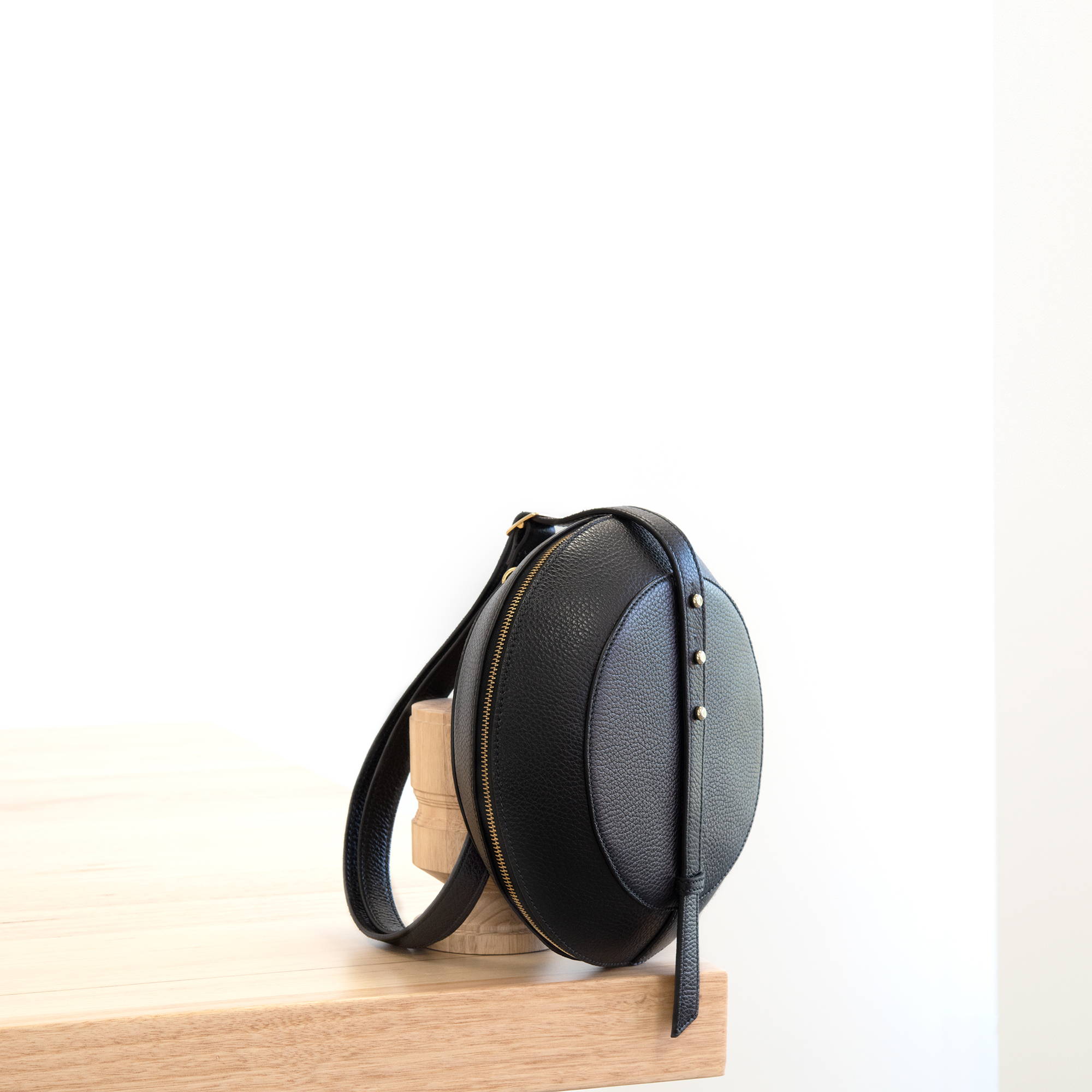 Product Composition:
- Italian leather
- Neoprene mesh
- Brass hardware
- 18k gold-plated central clasp
- polyester/cotton lining
Dimensions:
48cm W x 30cm L x 30cm D as a sports bag
30cm W x 30cm L x 10cm D as a crossbody bag
The UFO Backpack effortlessly transforms from a backpack to a statement handbag.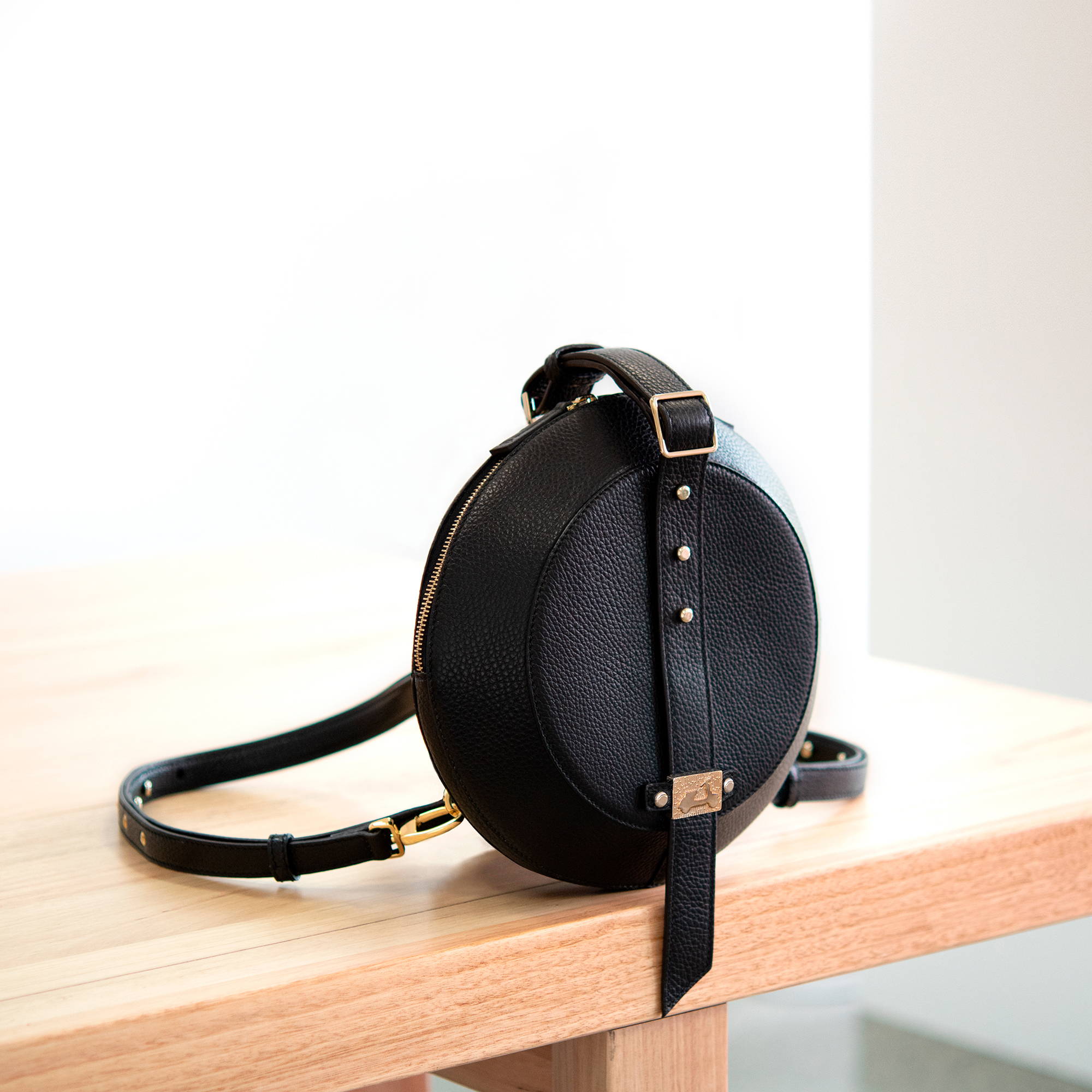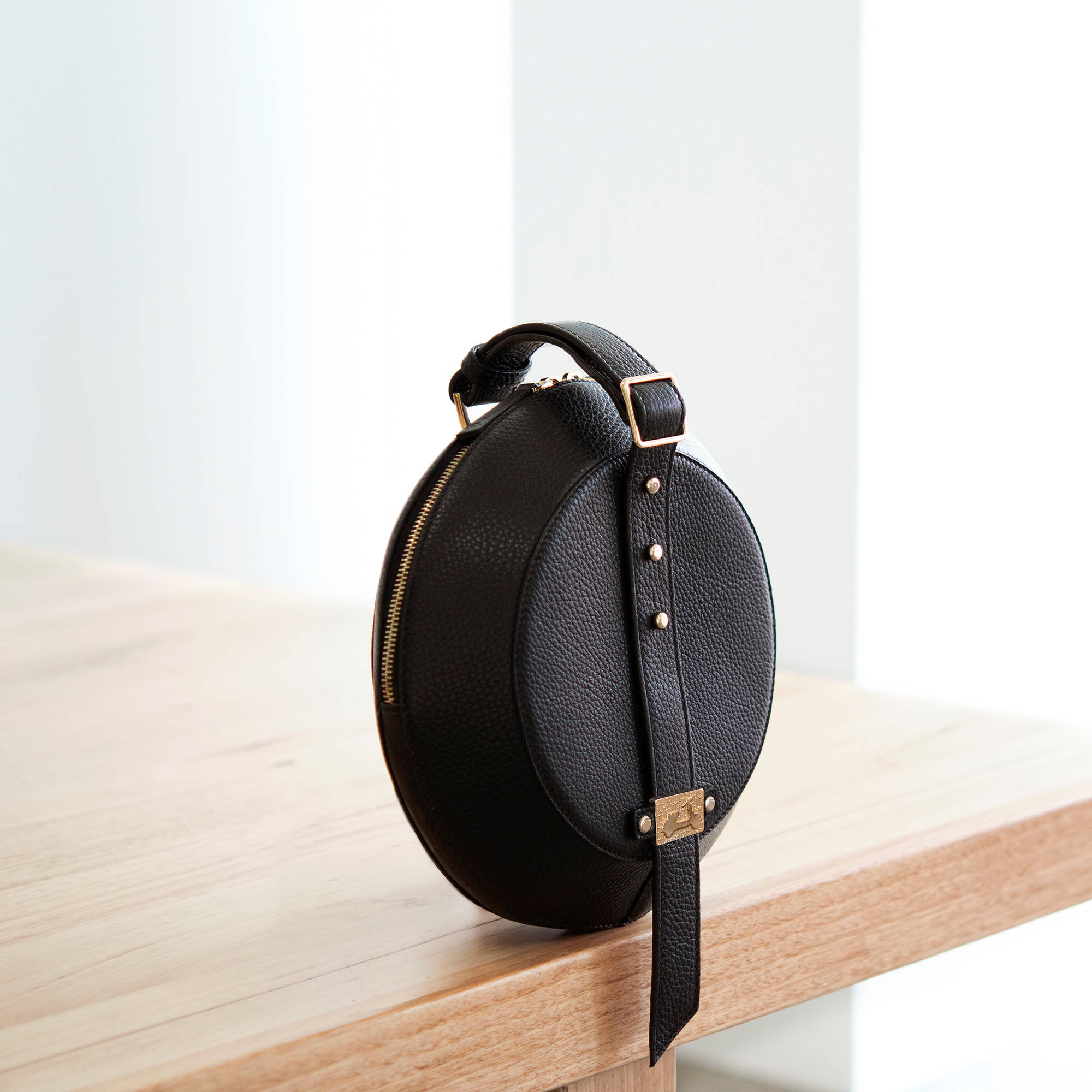 Product Composition:
- Italian leather
- Brass hardware
- 18k gold-plated central clasp
- polyester/cotton lining
Dimensions:
30cm W x 30cm L x 10cm D